Forgetting and Rejoining Wireless Networks
If you have recently changed your password you may need to forget the wireless network in order to connect with your new password.
If you cannot log in with your new password, you should be able to log in to your laptop with your old password.
Then, click on the wifi symbol in the system tray.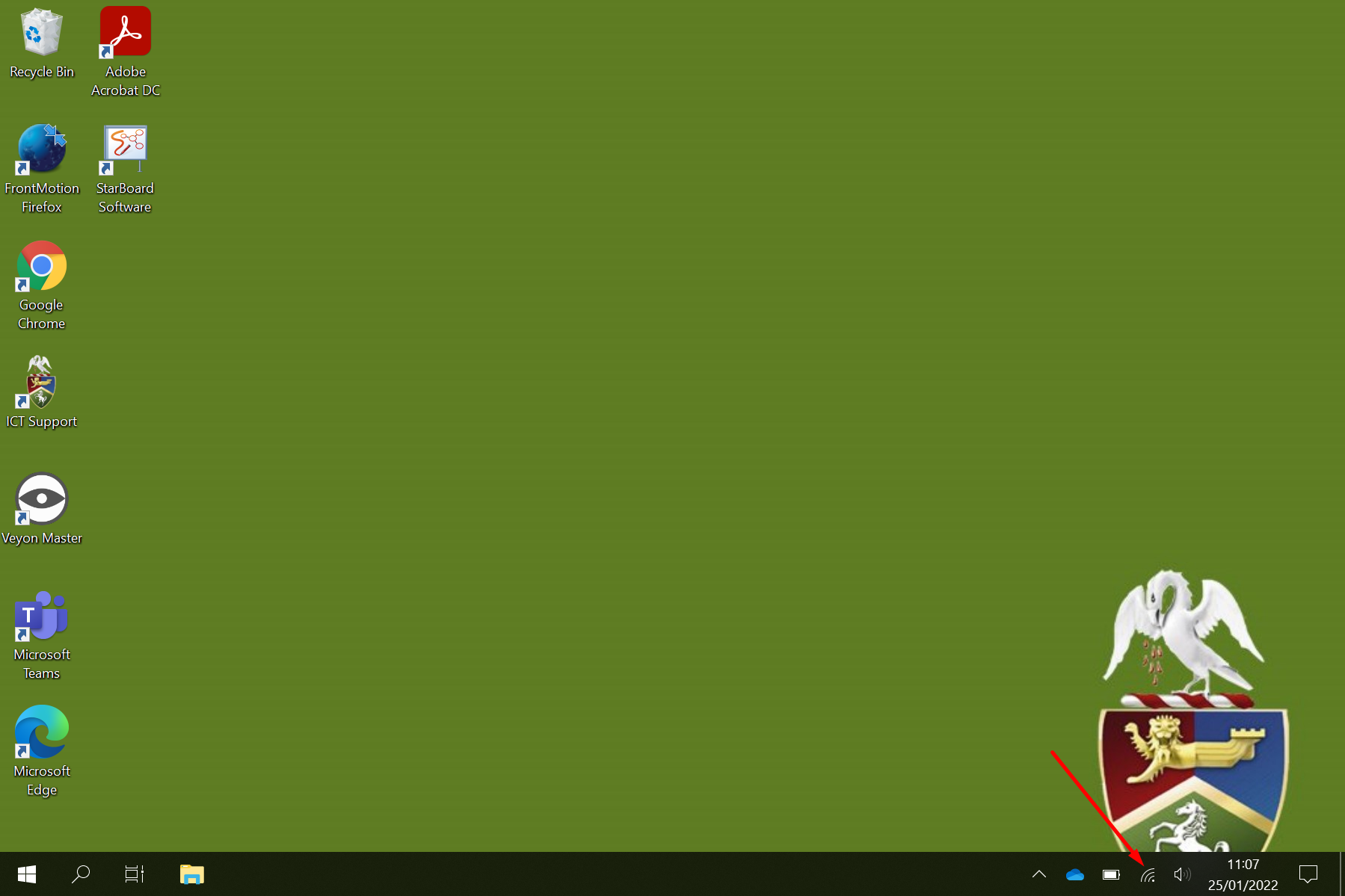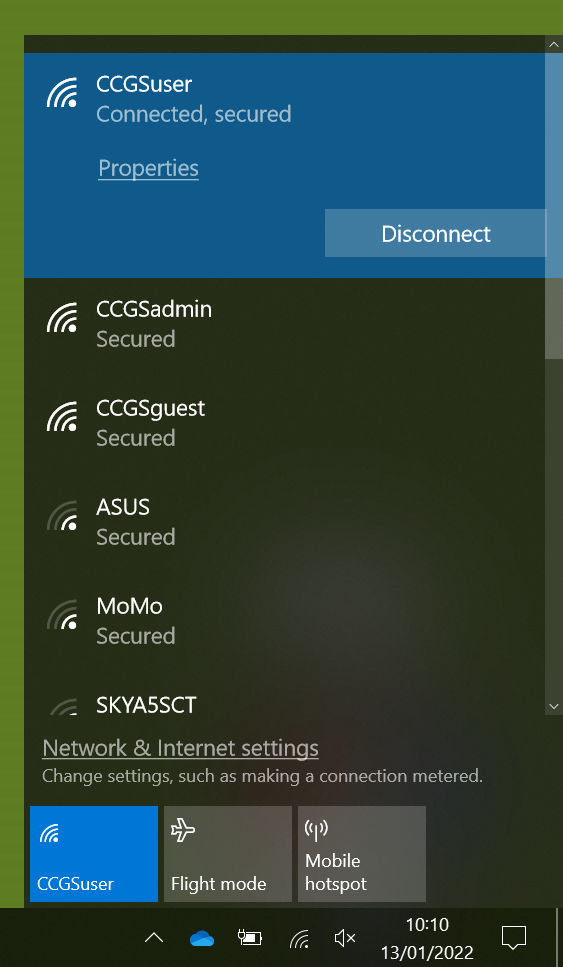 Right-click on CCGSuser and click 'Forget'.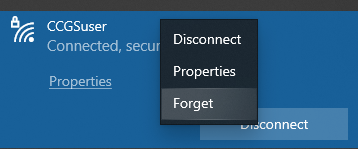 To rejoin the wireless network: